About The Camp
---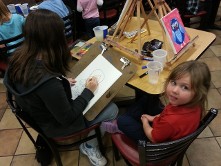 Unchartered Creativity's MINI Summer Camps now in it's 6th year of opperation will utilize a wide variety of artistic projects and media to reach each childs personal needs/growth.
We will offer exciting projects for our campers while encouraging a creative, fun, learning environment.
Each child will go home with a new knowledge of creating art, music and dance and learn fun ways to be creative on their own time.
What's New
---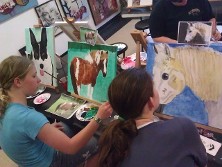 This year we are expanding our learning opportunities including Drama, Piano, Guitar, Vocal Music, and Dance along with a larger Art Curriculum.
We will offer 2 separate weeks of camp:
Week 1: June 4-8
Week 2: June 11-15
Camp Starts at 8:00 am and runs until 4:00pm M-F. We will also offer early drop-off and pick-up for an additional charge.
Registration Made Easy
---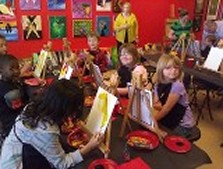 Book before 4/28/18 and only make 2 payments of 75.00

Payment 1 Due by 4/28
Payment 2 Due by date of camp in the form of cash, check or charge.

Lock in the cost of 150.00 today with your deposit of 75.00
Make sure to select the month of June...and the week.